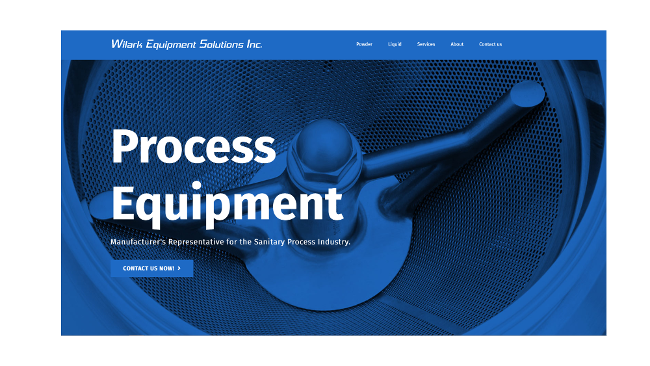 IDEX Material Processing Technologies (MPT) is pleased to announce the latest addition to their North American Channel Partners Network. Wilark Equipment Solutions Inc., will provide territory coverage in the Provinces of Ontario & Quebec, Canada.
Wilark Equipment will assume responsibility for product sales for Steridose products, as well as other IDEX MPT brands Quadro and Fitzpatrick milling equipment product lines.
Tab Clark, owner of Wilark Equipment Solutions, has ample expertise and reputation in the market and will ensure our customers receive the highest quality service.
ABOUT WILARK EQUIPMENT
Wilark Equipment specializes in liquid mixing & powder processing equipment.
Benefit from our 20+ years of experience serving the Pharmaceutical and Sanitary Industries within Canada.
Our equipment manufacturing portfolio includes industry-leading liquid mixers and powder processing equipment: conical mills, hammer mills, coaters, roll compactors, high shear granulators, cyclones, tablet de-dusters, fluid bed dryers, vacuum conveyors and lifts.